Boat Rugby Vs Mivi Roam 2 Honest Review by SpeakersTrend.
This article is all about the two latest speakers Boat Rugby and Mivi Roam 2. Boat Rugby Wireless Speaker is the best speaker with perfect vocal clarity. Mivi Roam 2 is also powerfully available with stereo-quality sound and other features.
In this article, I will mention my reviews of both the speakers and provide all the information about their specifications and functionalities. So, Let's get started with our Boat Rugby vs Mivi Roam 2 Review.
More:
Zebronics Prime 2 Wired Laptop/Desktop Speaker Review
Zebronics BT4440rucf 4.1 Channel Bluetooth Speaker Review
Boat Rugby
All the boat products are pretty satisfying and unique in the way they are manufactured. Boat Rugby is a Bluetooth speaker with a compact and elegant design. The upper body has a net cover with the brand name inscribed with a straightforward method.
The Boat Rugby speaker comes with powerful stereo speakers, and its 52 mm drivers are powerful enough to provide a thrilling sound experience. The Boat Ruby comes with an in-built microphone.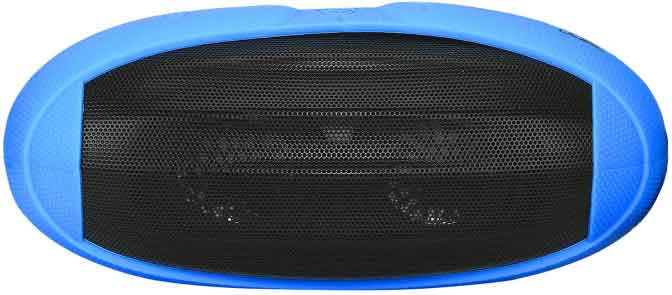 Boat Rugby Specifications
Weight: 510 Grams
Batteries: 1 A batteries required
Compatible Devices: Smartphone
Special Features: Built-in Microphone
Audio Output Mode: Stereo
Wattage: 10 Watts
Connector Type: Bluetooth
Battery Average Life: 8 Hours
Speaker Connectivity: Wired
Mivi Roam 2
The brand has launched a new model of the speaker called Mivi Roam 2 recently. Mivi Roam 2 is an outstanding and lightweight Bluetooth speaker that can go anywhere in any atmosphere.
The speaker is IPX-7 waterproof, and its upper body is made up of aluminum mesh that makes it performance-ready and highly rugged.
The bass is the standpoint of this speaker, and it gives you a more powerful bass that provides a fantastic experience listening to music. It has an in-built microphone included within it.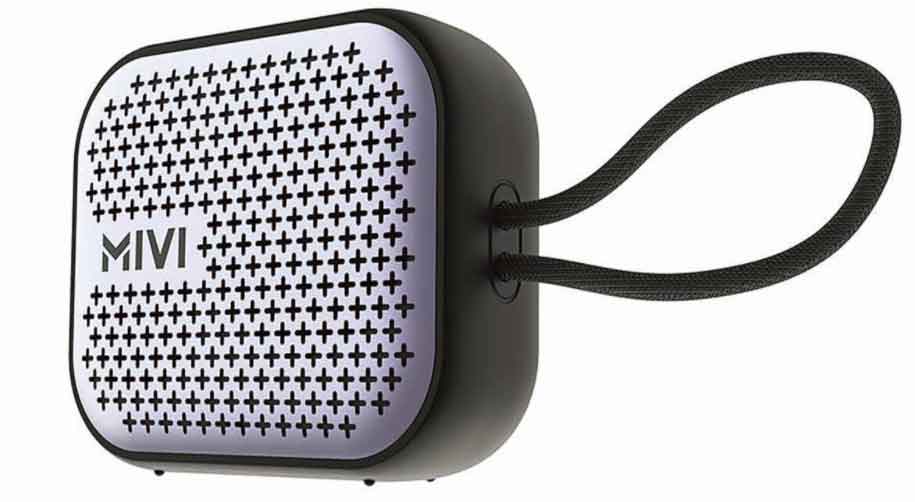 Mivi Roam 2 Specifications
Weight: 204 Grams
Batteries: 1 Lithium Polymer battery required.
Compatible Devices: Smartphone, etc
Special Features: Waterproof, Built-in Microphone
Audio Output Mode: Stereo
Wattage: 5 Watts
Connector Type: Wireless, Bluetooth, AUX
Song Playtime: 24 Hours
Boat Rugby Vs Mivi Roam 2 Honest Review: Detailed Comparison
Both the speakers have their specifications and features on their side, and both are working accordingly. So, now let's see some detailed features of Boat Rugby and Mivi Roam 2 speakers.
Design
Buttons are available on the side and can be used to alter the volume, power on, and change the song. It comes with a rubber case that gives the speaker a nice look and protects it from falls and bumps. The speaker is designed with state-of-the-art boat technology in two colors, black and blue. Its dimension is 19 x 8.1 x 8.1 cm with a weight of 510 Grams.
Mivi Roam 2 is 10 x 4 x 8.5 cm of dimensions and 204 Grams of weight. Various color options such as Black, Green, Red, and blue are available. Here, Mivi Roam two results better in the sense of its portability and sound quality.
Sound Quality
The Boat Rugby has a great sound and spirit, a long battery life, and the best option available in the affordable price range. The most important thing about any speaker is the sound quality, so you need to invest in a device that has good or better sound quality.
Mivi Roam 2 delivers excellent sound compared to other Bluetooth speakers of its size. Although not as big as the front of the BoAt Stone 650R, the Mivi Roam 2 is not big enough to compete with other speakers in its price range. If you want an audio device that complements your home or workspace, the Mivi Roam 2 is worth considering.
Battery Life
The Boat Rugby accompanies battery capacity up to 1800-2000 mAh that is powerful enough to deliver a playback time of 7-8 hours.
Mivi Roam 2 equips the Lithium polymer battery with 2000mAh capacity and efficiently performs the playback of about 24 hours on mid-volume.
Waterproof
It seems like you want a waterproof portable speaker when you want to use it on your Boat, and that is why Boat has developed this unique mobile speaker system to meet this need.
Mivi Roam 2 Vs Boat Rugby: Our Statement
Mivi Roam 2 is way better than the Boat Rugby, as mentioned in the above parameters. The overall experience of these speakers is exceptional, and the impressive studio-quality sound technology far surpasses it by far other speakers in the same category.
The Mivi Roam 2 comes with a 5W speaker that delivers excellent sound with powerful bass. So this is more satisfying than other speakers in this price range and features, so Mivi Roam 2 will always rock!
Now move to Boat Rugby. This is not a bad speaker. If you are a listener who doesn't want any extra effect with the sound, you may go for Boat Rugby, and the rest go for Mivi Roam 2.
Equipped with a built-in boat passive cooler, the ship uses Rugby 2 drivers to deliver audio sound with dynamic depth. The Boat Rugby is wireless and a powerful speaker. Both the speakers have unique features in their way, so you can buy any of them as both are manufactured in India.
Also, Mivi is an Indian company. In this way Mivi Roam 2 comes first if we compare Boat Rugby vs Mivi Roam 2.
I hope these information can be help you to choose from Boat Rugby and Mivi Roam 2.
Please Share and Support SpeakersTrend.
More:
Top 10 Zebronics Bluetooth Speakers Review