In the era of sony and JBL, Mivi is also getting some attention from people. They have introduced a small line of audio products in the market. Mivi Roam 2 is one of them. It looks very premium and awesome.
Also Read: Top Mivi Speaker in India
Firstly talk about Mivi Roam 2 Wireless Speaker's specifications which are as follows-
Built-in microphone
24-hour battery life
Water and dustproof
Powerful bass
Clear sound
5-watt speaker
Can connect 2 speakers at a time.
Also Read: Amazon Echo Smart Speaker under 2000
Mivi roam 2 Bluetooth speaker review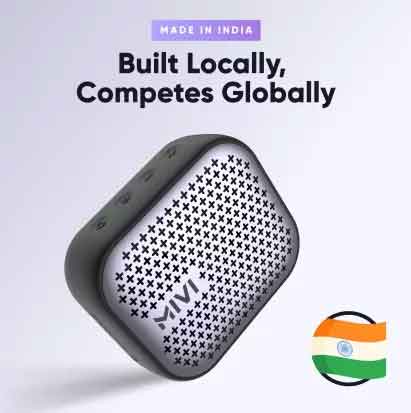 Compact Design
As we can see Mivi speakers are generally good in quality. This speaker is very small in size hence you can carry it easily and it also weighs around 200 grams which is also a very good thing. You can also put it in your pockets or purses.
Material and Look
The design and Look of the Mivi roam Bluetooth speaker is also amazing. It looks like a premium speaker. The sides of the speaker are covered with a rubber material for offering a better grip. The front design of the speaker also looks very amazing.
The right edge of the speaker comes with a rubber hanger for holding it. In the comparison of Mivi roam 2 JBL go has a better design.
If you want a funkier or modern speaker then don't go with this.
Waterproof and Dust Proof
As we know it is dust and waterproof. It needs very low maintenance or care. You can also use it at a pool party without any worry. If the speaker splash in the water even then it will work well just after a wipe.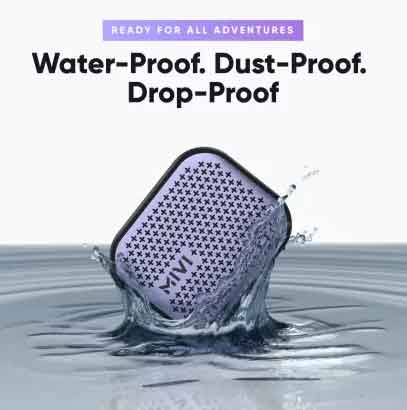 Now the main thing to notice in any speaker is the sound quality of the speaker. The bass quality of Mivi Roam 2 is good enough according to its compact size. It also comes with a feature by which you can connect two Mivi roam for a stereo effect. It is a very good and amazing feature but some people find it difficult to use this feature.
It comes with 24-hour battery life if you are using it at mid-volume. The battery life is very reliable and good. It can work even more than 24 hours on a single charge.
Mivi roam price – Rs. 899- Buy Now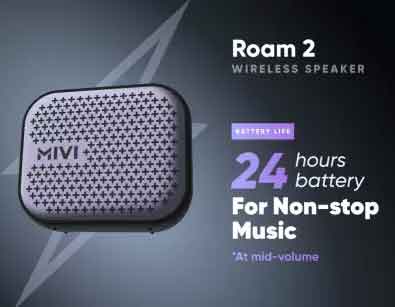 Final verdict: It is a good choice if you want a portable Bluetooth speaker on a pocket-friendly budget. The sound quality and battery life are quite good. It is a must-try product so give it a try.
Frequently Asked Questions
⦁ Mivi roam vs JBL go
If you have a good budget then you can go with JBL go as it is double in the pricing. JBL Go is also very good in terms of quality and design.
⦁ Mivi moonstone vs roam
Mivi moonstone is bigger than Mivi Roam. As Mivi moonstone comes with a 10-watt speaker so it has a louder and better sound than Mivi Roam.
⦁ Mivi roam vs boat stone
If you are confused between Mivi roam or boat stone then simply go with Mivi roam. As the sound quality of boat stone is not good while Mivi Roam is amazing in comparison to boat stone.
How to connect Mivi roam to a laptop
It is very easy to connect your laptop with the speaker. Simply switch on the speaker and Bluetooth on your laptop. Then search for available Bluetooth devices here you will find your speaker name in the list. Now simply click on connect. Now you have connected.
I hope you all now can be sure about the Mivi Roam 2 wireless speaker. Please comment with your views.
Also Read: Best Neckband Earphones under 2000