Neckbands are the new trend among Indian guys and girls. So, which neckband earphone to buy that not only looks cool but also gets you the best portable features and sound quality? Among the many choices, Boat Rockerz 335 is good to go with. Today, we are here with boAt Rockerz 335 wireless Neckband Earphone review and some important tips you need to know.
The boAt is a famous Indian company growing fast. Its amazing product not only known for quality sound but also they design their headphones and speakers with very attractive looks.
Unlike other boring manufacturers, boAt has all music devices in all price range and all of them look very stylish. So, here is why you should buy boAt Rockerz 335 Wireless Neckband earphones.
More:
Best Bass Speakers for Home under 5000
boAt Rockerz 335 Wireless Neckband Review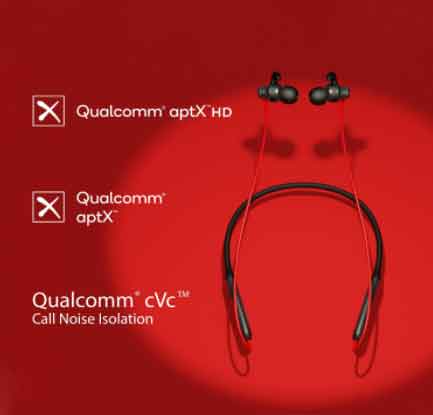 boAt Rockerz 335 Wireless Neckband one of the most value for money wireless neckbands, brought by the Indian company, boAt. It comes with an MRP of 3990/- but usually one can get it easily for 1500/-. A variety of colors are available like black, blue, red, and yellow, and comes with a metallic finish.
It is quite comfortable in-ear and has a commendable built-in quality. The wire quality on the connectors is quite good as well. The box contains boAt rockers 335 neckbands, extra ear cups, type C cable, manuals, and warranty card. boAt Rockerz 335 Wireless Neckband comes with magnetic earbuds.
It has Bluetooth connectivity of version 5.0 which allows long-distance connectivity and has dual pairing. also features a hands-free and smart voice assistant and comes with an in-built microphone.
Qualcomm audio technology and calls noise isolation technology. It has 10 mm dynamic bass drivers which offer a good bass.
Comfort and Fitting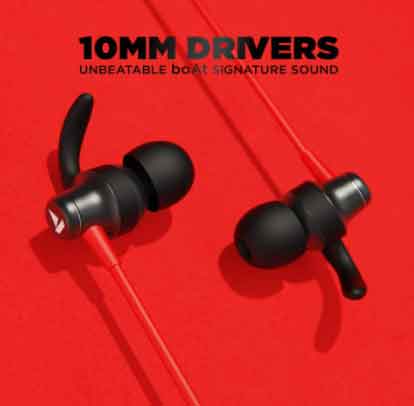 As it is comfortable and comes up with wingtips, one can use this at times of workout or run. Also apart from preventing breakage, the high-grade silicone neckband paired with an alloy metal control board gives the earphones a classy yet sporty look.
If used for a long time it can cause a bit of irritation. Moreover, for heavy running and heavy gym boat rockerz 335 might not be a perfect choice.
Controls available in boAt Rockerz 335
boAt Rockerz 335 Wireless Neckband comes with a multi-function button on one side. With the help of a single tap on the button can play, pause, and receive or reject a call.
It has a dedicated volume up and down button. By pressing the volume up button for a long, helps us to change the track, and the volume down button enables voice assistant.
Battery backup of boAt Rockerz 335
boAt Rockerz 335 Wireless Neckband has an insane battery backup, probably the only neckband with the highest battery backup. It has a 150 mAh battery. The company has claimed a playback time of 30 hours of nonstop audio, which is quite true.
It also comes with an ASAP charging facility with a type C interface which gives us a playback time of 10 hours when charges for just 10 minutes.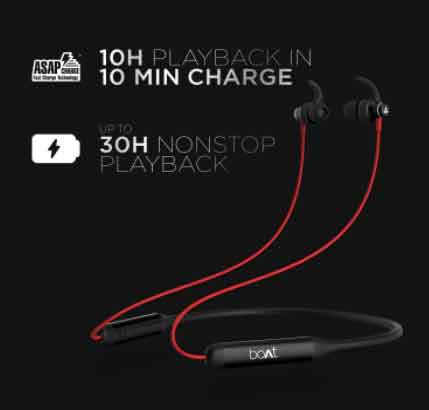 Pro's of boAt Rockerz 335 Wireless Neckband
IPX5 rating which makes it sweat and water-resistant.
It has dual pairing.
Very fast charging and one of the highest playback times.
clarity in music and you can have a good music experience.
Cons of boAt Rockerz 335 Wireless Neckband
The mic quality is not as expected.
It doesn't have power-punching bass.
The magnetic earbuds do not have any additional features like pause or play.
Should you buy boAt rockers 335 or not?
If you're a sporty or a workout person looking to pick up a new exercise Headset, boAt Rockerz 335neckband is highly recommended to you.
With its excellent battery life, decent audio quality, and solid build, boAt Rockerz 335 Headset is a great choice.
If you are a gamer, you can get a good gaming experience in this boAt Rockerz 335 Wireless Neckband. In this price range, it has a great gaming experience. Though it has a bit of lag of around 40 milliseconds which isn't too much.
But if you are a bass lover and want to have the super punching bass experience, then boAt Rockerz 335 is not recommended for you as it doesn't have the super bass quality which one can get in other neckbands.
We are reviewing some best bass speakers from boAt that comes under very affortable price. So, please stay tuned on our page and comment if you have any quaries.
Also Read:
5 Best Bluetooth Headphones under 200
Best Earphones for Zoom Meeting