You've been looking for the best Bluetooth speakers. You want a speaker that's loud but not overbearing, beautiful but not too expensive, and durable enough to survive your daily life. So, today in this article we present the honest comparison between boAt Stone 200 and boAt Rugby. Both are promised to be the best but which one is actually better?
I know what you're looking for because I've been there!
That's why I decided to write this review, so you don't have to waste your time trying all of the Bluetooth speakers out there and so you can get right down to buying the right one.
So without any further moment, here are the two speakers which we are going to review and compare today.
Boat stone 200
Boat rugby
More:
Cheap Earphones under 100 rupees
Skullcandy Earphones with MIC below 500
Boat stone 200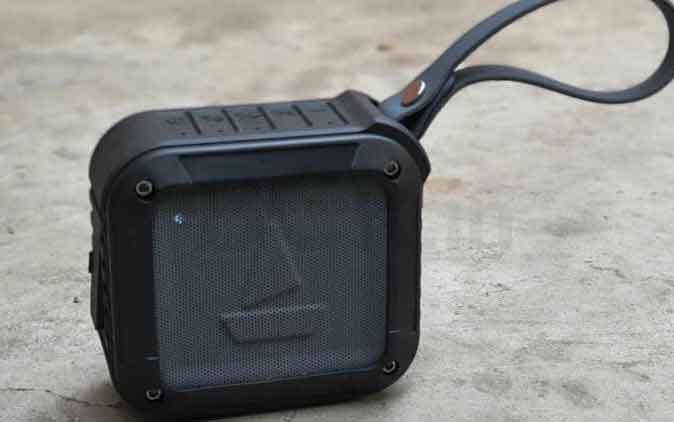 Boat Stone 200 is a compact Bluetooth speaker perfect for listening to your favorite music and soundtracks. The 3W RMS output with a 10m range, combined with its 1500mAh battery delivering up to 10 hours of playback time, has all the features you need for ultimate sound quality and convenience.
It also comes with IPX6 marked water, dust & shock resistant feature along with 1 Mic for receiving calls and a stylish mountable design with a carrying strap.
Carry the ultra-portable speaker which fits it in your pocket anywhere, and never miss a beat with Boat Stone 200!
Features
Compact and portable design
Durable build quality
3W RMS Output
10m Range Bluetooth range
1500mAh Battery Deliver Up To 10 Hours Of Playback Time
IPX6 Marked Water, Dust & Shock Resistant
1 Mic For Receiving Calls And Stylish Mountable Design With Carrying Strap.
Boat Rugby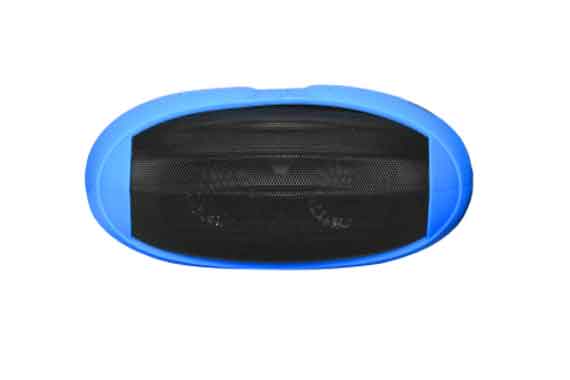 Boat Rugby is the smart way to listen to your music. The Boat Rugby speaker has a 10W RMS stereo output providing you with crisp, clear, high-quality sound.
Boat rugby is Bluetooth enabled with a 10m range and features an audio input via aux so you can connect your phone, laptop, tablet, or any other device.
Boat rugby also includes a 1800mAh battery that delivers up to 8 hours of playback time at 70% volume.
It takes around 2.5 hours for a full charge with the included micro USB charging cable and it comes equipped with a 1 microphone for hands-free calling.
This portable speaker is not only stylish but it's practical too!
Features
Portable Bluetooth speaker
Crisp, clear sound with 10W RMS stereo output
Has a 10m range for Bluetooth connection and audio input via aux
Enjoy up to 8 hours of playback time at 70% volume
Comes with a 1800mAh battery that takes around 2.5 hours for a full charge.
Boat stone 200 vs boAt rugby: A detailed comparison
I hope you already have the idea of the features of boat stone 200 and boat rugby.
Now compare the features of both speakers for choosing the best one.
Design
As you already saw the design of both speakers in the above images.
So as you can see boat stone 200 is more compact than boat rugby. You can put boat stone 200 in your pocket but you can't do this boat rugby.
Both speakers feel very durable and attractive.
But I personally like the boat stone 200.
Build quality
Both the speakers are made from hard plastic and feel very premium and durable in your hands.
Boat stone 200 is water and dust resistant while boat rugby has no such feature.
Both the speakers are very much similar in terms of build quality.
Sound quality
As we know boat rugby has a 10-watt speaker while boat stone 200 has a 3-watt speaker only.
So it is clear that boat rugby gives a louder sound in comparison to boat 200.
So if you want a more amazing and louder sound then you have to go with boat rugby as it has a bigger speaker.
Battery quality
Boat rugby comes with an 1800 mAh battery while boat stone 200 has a 1500 mAh battery.
But boat stone 200 will give a better battery backup in comparison to boat rugby because it has only 3-watt speakers.
So if you want better battery life then you can go with boat stone 200 without any second doubt.
Conclusion: Boat stone 200 or boAt rugby?
If you want a speaker for just your personal use then you can go with boat stone 200.
If you want a bigger speaker for your room or for small parties with friends then I recommend you to go with boat rugby.
I hope you like this comparison and I hope now you can choose the best speaker for yourself without any problem.
If you still have any questions then you can ask in the comments.
I am more than happy to answer your questions.
Thanks for reading.
More: Best Headphones for BGMI under 500