In this era of technology, wired headphones do not possess much value to the customer but yet these old-style headphones are much relevant and important for our daily life activities. If you are also looking for some good quality premium wired earphones then here today I am listing some of the best-wired earphones under 3000 rupees you can buy in 2022.
There are a lot of options to choose from while you are going for earphones or headphones. From Neckband earphones to over-ear ANC headphones are all Bluetooth supported? Why do we still need wired earphones?
Well, along with this topic, here we will see what are the best uses of wired earphones, why we must need one and which wired earphones are best to buy.
Best Noise Cancelling Headphones
Wired Earphones or Bluetooth Earphones?
Only you can answer this question. As every person has their own needs, one can decide to depend on what he can consider and what is important for him.
In this case of earphones, you can always go for a Bluetooth earphone. Bluetooth earphones are very capable these days. High definition Bluetooth and quality sound Bluetooth earphones under a budget price is easily available in the market.
However, wired earphones are important too. They are especially needed for gaming. But you will also need going to need them if you are not comfortable with the tiny Bluetooth ones, the battery depended on Bluetooth earphones.
Today we are listing these 5 branded wired earphones that come under the 3000 rupees price range.
Best Wired Earphones under 3000 rupees
A 3000 rupees headphone has to be a premium quality headphone. With the best material-made product, I have listed all the in-earphones are of good quality MIC, sound, and wires.
These headphones are also mic included and they are of excellent quality. So, without further ado, here is our best value for money wired earphones under 3000 rupees.
Feliztrip TR-H33 Metal in-Ear Earphone with Mic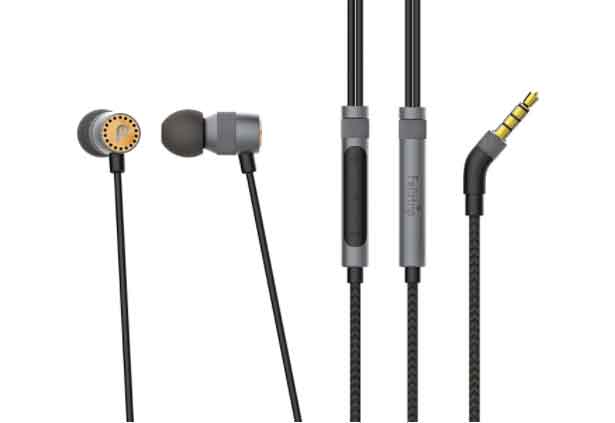 Feliztrip TR-H33 Metal in-Ear Earphone with Mic, 3.5mm Jack, Dual-Driver Earphone, Super Bass, Soft Silicon Earbuds, and with many other features this wired earphone under 3000 rupees is one of the best ones.
With great sound quality, thanks to its dual-driver earphones. Balanced with clear and deep bass and lightweight design. Because of the lightweight, you will only enjoy the music and the bass. Also, it is secure to wear, thanks to its oblique in-ear design makes the earphone perfectly fit in ear canal.
Yes, with the Zero uncomfortable, only music can be enjoyed with these best-wired earphones under 3000 rupees.
Great quality stereo with strong alloy metallic body. This earphone also comes with a detachable silicone earbud, wire control with a microphone, and an inbuild metal pin.
The headphone cord is made with tensile fiber which is more flexible and easy to wind. This will ensure not only durability but also storage compatibility.
The best quality mic also gives you the flexibility of use. You can connect calls and talk with a great experience. Also, this wired earphone with a mic gives your a great quality mic for recording your own song.
We can connect these wired earphones with their 3.5mm jack. The jack is very powerful and durable. It can be connected to a wide range of devices such as mobile, PC, Laptop, speakers, home theater, etc.
Audio-Technica Wired Earphones under 3000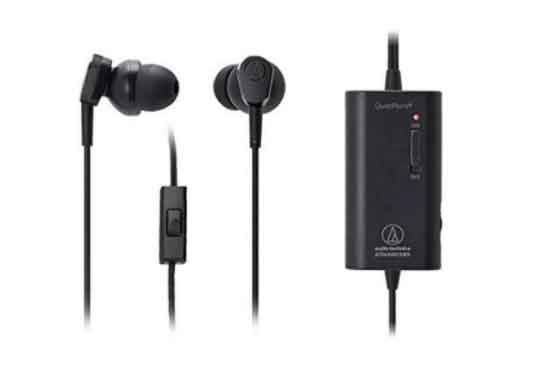 The best quality earphones for music lovers. Audio-Technica QuietPoint Wired in-ear earphones under 3000 rupees is a premium one only for music lovers. You can not call or record voice because it doesn't have MIC.
Apart from that, it has a 3.5mm jack for mobile, laptop, PC or even you can plug it in your guitar. Comes with a very well build earplug with more comfort than others.
Amazingly balance sound with beautiful bass. Also covered with industry material rubber for Lightweight design and no pain, no sound leakage experience.
Because of the design, these wired earphones under 3000 stay on the canal well and don't slip at all. So that you don't need to worry again and again.
Good Quality Stereo Earphones also ensure that you don't get a headache after a long time of use. Also, the metal build on some areas gives you the freedom of keeping these headphones.
Last but not least is the subwoofer inside these wired earphones. The self-developed three-layer aerospace metal gives you the shocking heavy bass.
Compatible for PC, laptops, smartphones, multimedia players, and more. The button controls are also there in the body.
Plextone G30 in-Ear Wired Gaming Earphones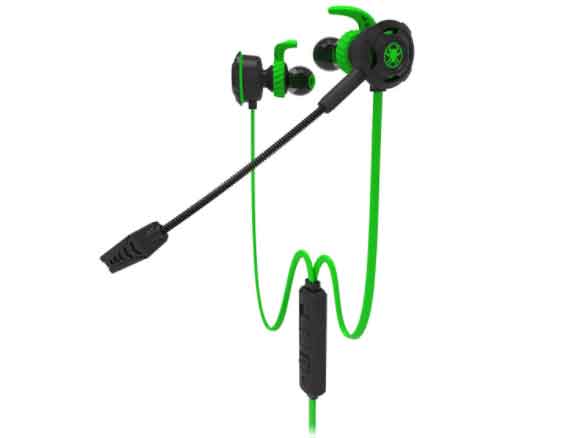 Need gaming earphones? Many of us prefer earphones instead of headphones for mobile gaming. With all the necessary features, this Plextone G30 in-ear wired earphones under comes under 3000 rupees.
The company claims this earphone to be the newest in-ear wired earphone in the market. It has many features to make you attracted to this earphone without a second thought.
Detachable MIC design, dual-microphone design, and spring wired Microphones just to ensure your comfort and satisfaction with your communication during your gaming.
Again for the gamers, this earphone has a pair of very comfortable earbuds to ensure no pain during long-time gaming. Earplugs also have hooks for the back ear, so that they don't fall easily.
These wired earphones under 3000 are specially made for all platform gamers. Not only mobile gaming but also Xbox, PS5, PC, Mac are easily supported by this wired earphone.
10mm neodymium drivers for the most realistic sound and unbeatable audio experience. With all the features in this earphone, you will experience a high-reliability sound and powerful bass too.
The earphone has a 3.5 mm jack, volume up-down button, an answer key, and two earplugs. All these come with a beautiful rubber material coat.
Tanglefree wire management also gives these wired earphones under 3000 a heads up for the customer who seeks wired earphones under a mid-budget price.
Marshall 4090940 Mode EQ Wired Earphone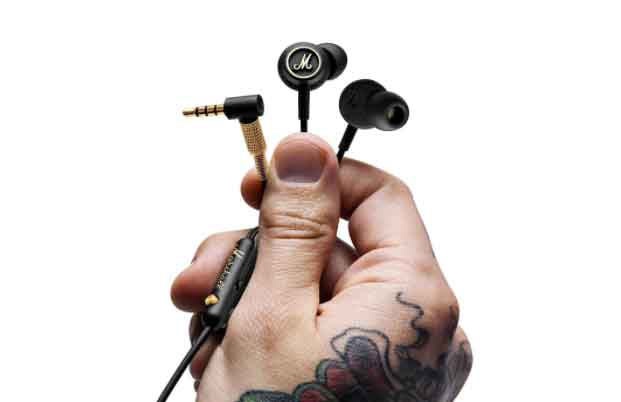 Marshall is a famous brand for music devices. You must have heard about the single speakers from Marshall are very famous. These wired earphones under 3000 rupees are also from Marshall and our recommendation for your amazing music experience.
Unlike the last one, this wired earphone is an all-rounder earphone. Enjoy music, connect on call, or experience 3D sound like games or movies, Marshall 4090940 is the right thing for you.
Marshall. Frequency Response : 20 Hz-20kHz. Sensitivity : 100 dB SPL. Driver Impedance: 18 Ω. An iconic earphone for sports and gym with a premium 'M' logo on the earbuds.
No need to worry about tangled wire because of its rubber-coated tangle-free wire. You can do whatever you want with these earphones without worrying too much about the wire because they are long-lasting material.
The earphone has all the buttons to remotely control your calls, music, and other things. You can pause, play, next, or fast-forward music with the buttons. Also, change mode, music choices, relieve incoming calls, etc with the buttons on the body of this earphone.
Sony MDR-XB55AP Wired in-Ear Earphones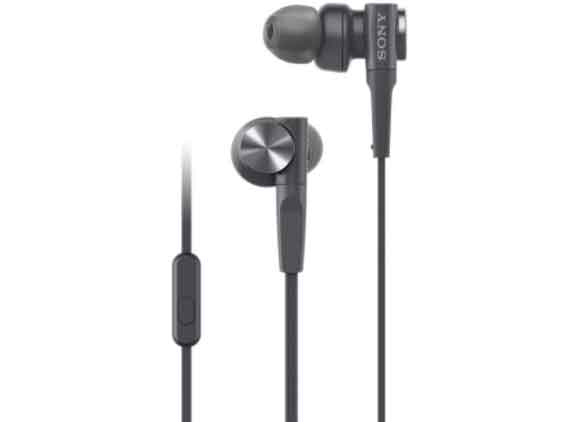 We all know about Sony. The only brand in India that has the most trusted customers throughout the country. This wired earphone from Sony comes under 2500 rupees only and it has really good qualities and features.
Comes in 3 different colors, this wired earphone is specially made for Electronics Dance Music (EDM).
The earphone also has an in-line MIC for hands-free calling and easy voice recording mode. This mic is very high quality and long-lasting MIC coated with rubber plastic.
12 mm neodymium drivers provide extra powerful bass. For party-like music in your lone time with deep bass is the main priority of this Sony Wired Earphones under 3000 rupees. The Cord length is 1.2m which is long enough for a person.
Final Words: Here are the 5 wired earphones under 3000 rupees. I am very confident that you will find your earphone for the best music experience from this very list. If you still have any queries regarding these earphones then comment below.
Thanks for reading, please visit again for more news and updates on Speakers and Headphones.