Finding the perfect pair of headphones can be difficult. Some of us do not care about budget but many of us come with a tight budget. So, today we are here with some headphones that come at a pocket-friendly price. Check out these Top Headphones under 1500 rupees only.
If you're looking for a budget headphone that not only sounds good but also looks good too then you are just in the right place. You'll find this article helpful. We've compiled the best of the best headphones under 1500 Rupees.
Headphones make a big difference in how you enjoy your music. If you're looking for the perfect pair, here are some things to consider.
The first thing is sound quality. You want headphones that will deliver a high-quality audio experience.
Noise cancellation is also important, as it will help block out any external noise so you can focus on your music.
Durability is another feature you'll want to think about, especially if you travel a lot or use them often.
Finally, there's the price of the headphones.
It doesn't take a big budget to get high-quality headphones that sound great.
There are so many different headphones and brands to choose from.
Luckily, I've done the research for you. Here are 5 of my favorite best headphones under 1500 Rs.
More:
Best 5.1 Home Theater Under 3000
Best Headphones under 25000 rupees
Best Headphones under 1500 Rs.
All the 5 headphones in this list come at a price of 1500 rupees or less. If you are tight on budget and still want to get good quality headphones for an excellent music experience then check them out.
With all the necessary features, we have made sure that these headphones are wireless and have good battery backup too. Do not worry about wire as some of these headphones also comes with multi-connectivity.
So, here are the best headphones under 1500 rupees in 2021.
1. Boat Rockerz 510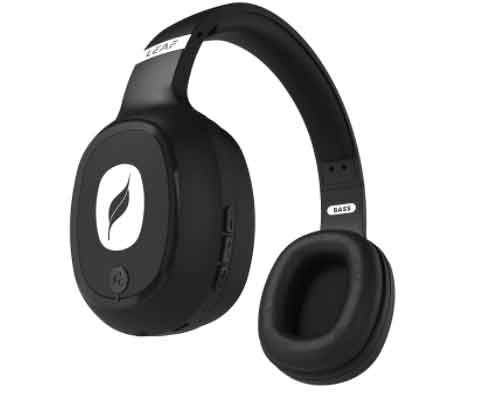 Boat Rockerz 510 takes you to a whole new level of enjoyment. Enjoying your music has never been this easy.
High definition sound and super extra bass with balanced treble performance to make you feel the beat.
This headphone comes with a 400 mAh battery capacity, 20 hours of playback time, and 3 hours of charging time.
Sweat-proof so that these headphones won't slip off or be damaged when you are exercising or outdoors for long periods of time.
The soft ear pads make wearing these headphones pleasurable and the foam inside of them adapts to your ears to give you high-quality sound.
With 50mm drivers, you'll get an amazing sound experience that will keep you coming back for more music.
You can connect it via Bluetooth or you can also use it in wired mode by using an AUX cable.
All these cool features come under 1500 rupees which makes the best headphones under 1500 rupees.
Features:
High definition sound
Super extra bass
400 mAh battery capacity
20 hours of playback time
Sweat-proof
Soft ear pads
2. Fire boltt 1400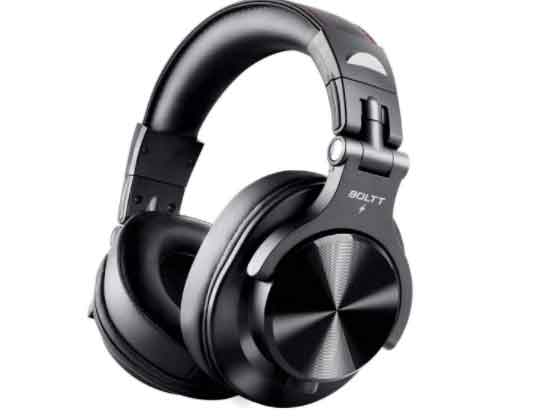 The Fire boltt Bluetooth Wireless Headphones are designed with premium materials, a lightweight design, and the best in audio technology.
The cushioned adjustable headband lets you dial in the perfect fit, while soft foam ear cushions give a comfortable feel to your ears.
With a lightweight design and strong construction, these headphones are made from an aluminium gunmetal frame.
With Hi-Fi sound and captivating bass, you'll feel it too with these incredible headphones.
You can wear this design all day long with minimal ear fatigue as the ear cups are made from soft memory foam.
You can also fold these headphones to make them small. If you travel frequently then this is the best choice for you in this list of best headphones under 1500 rupees.
Features:
Lightweight design
Comfortable fit
Easy connectivity
Adjustable headband
Durable construction.
3. Infinity glide 500 Bluetooth Headphones under 1500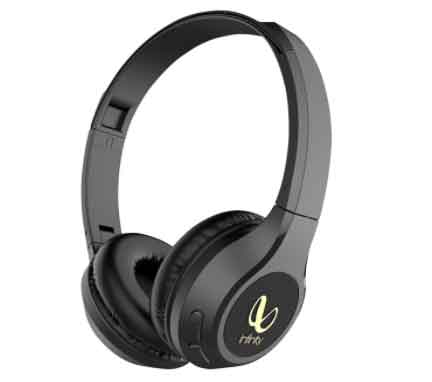 This is a headphone series by JBL. JBL is a trusted brand and it is very famous in India because of its great sound quality and deep bass experience.
The infinity glide 500 is a wireless Bluetooth headphone with dual equalizer modes for both normal and deep bass output.
The earcups are lined with soft cushion cups, and the headset is lightweight and flat foldable for simple storage and easy portability.
The infinity glide can be used to make hands-free calls or paired with the voice assistant when using an android device.
It also has a 20-hour music playback time under optimum audio settings.
It can be fully back-charged within 2 hours.
Features:
Dual equalizer modes
Soft cushion cups
Flat foldable for easy portability
20-hour music playback time
Headphone series by JBL
4. Boat Rockerz 450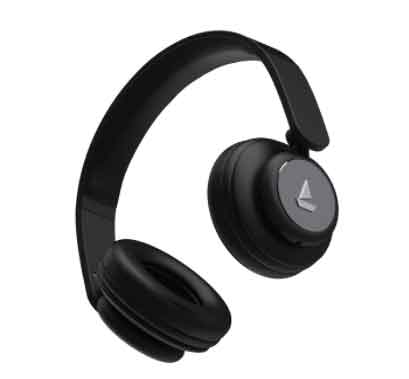 Boat Rockerz 450 is a premium headphone that will provide you with the best music playback time. The headphones have 40mm, dynamic drivers, to offer you immersive HD audio quality and have a battery backup of up to 15 hours, which will provide you with superior playback time.
Built-in ergonomic features like padded ear cushions and lightweight designs are designed to give you an excellent user experience.
You can control your music without hiccups using the easy-access controls, communicate seamlessly using the built-in
These headphones are ergonomically designed for comfort, and they come with a built-in mic for hands-free phone calls, remote control, voice assistant access.
Also, these headphones under 1500 are very lightweight. Because of that, you will be able to enjoy music for a long time.
Features:
40mm, dynamic drivers
15-hour battery backup
Padded ear cushions
Comfortable and lightweight design
Easy-access controls
5. Leaf Bass headphones under 1500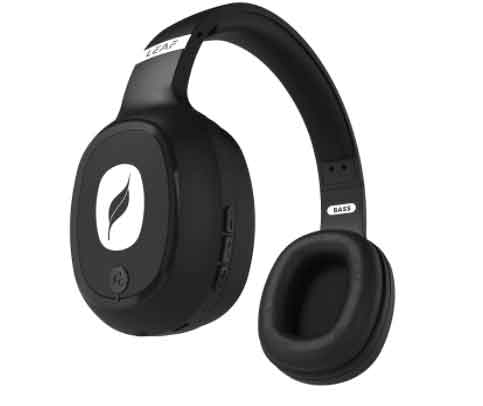 LEAF BASS Wireless Bluetooth Headphones are everything you need to enjoy your favorite songs. The powerful 40mm drivers produce HD sound and our Deep Bass technology gives you even more clarity.
This headphone's speaker resistance is 32 Ohms and its sensitivity range is 109(+/- 2)dB; meaning there will be no distortion of sound quality.
These wireless headphones under 1500 rupees also have a Hi-Fi microphone, which means you can take calls and talk with ease.
It also has an incredible battery life of 10 hours.
Features:
Deep bass
Hi-Fi microphone
battery life of 10 hours
Durable, stylish design
Easy to use buttons
Conclusion
So these are the best headphones under 1500 RS. You can buy anyone from them without any second thought. All the headphones in this list have an Amazon link below. Read the features carefully and then go to amazon via the link provided to make any purchase.
These headphones under 1500 rupees come with quality material and a brand warranty. So, even if these are low-budget headphones then also they are great for personal uses.
I hope you like my recommendations.
Tell your favorite model in the comments.
Thanks for reading.
More:
Best Stylish Looking Headphones under 1000
Best Noise Cancelling Headphones for Plane