iBall Musi Twins with True Wireless Stereo(TWS), Waterproof rated IPX7 Speakers with Built-in Mic is a highly rated speaker that can be split in half. What can be cooler than that? A fully waterproof speaker with 2 speakers inside.
The main feature of these speakers is not one but multiple. The first thing to notice that we can break these speakers into two pieces and still can play music. So, in this review, we will know all about the features and cool stuff this headphone has to offer. So, let's check the exclusive iBall Musi Twins speaker review.
iBall Company
Before that those who are not familiar with iBall company. iBall is an electronics company, and its headquarter situated in Mumbai. This Indian company started their business with the making and distributing of computer peripherals but later they also reached out to speakers, headphones, and other mobile peripherals too.
More:
Best F&D Home Theatre 2.1 Channel
Smart Speaker with Alexa Built-in Feature
iBall Musi Twins Speaker Review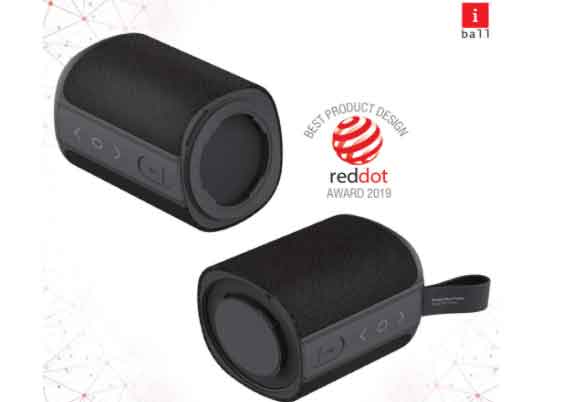 With the most unique design and cool features, the iBall Musi Twins IPX7 rated water-resistant wireless and portable speaker can get you perfection in many things when it comes to enjoying music.
First thing first is the sound quality
iBall Musi Twins is equipped with TWS stands for True Wireless Stereo is not only for playing music. This wireless speaker is very much capable of giving you a surround sound experience.
Besides that, it gives you pretty heavy bass. However, if you are going to AUX cable then this speaker may sound a little blurry. So, if you want crystal clear sound then you should be using Bluetooth for playback.
Material and Durability
This is not a cheap portable speaker. iBall Musi Twins comes under 3000 rupees which ensures that your product is going to be a long-lasting product. This speaker is made of hard plastic tight sealed inside which is also ensures its long-lasting service.
Also, you are always good when you know that this speaker has a 1-year replacement warranty.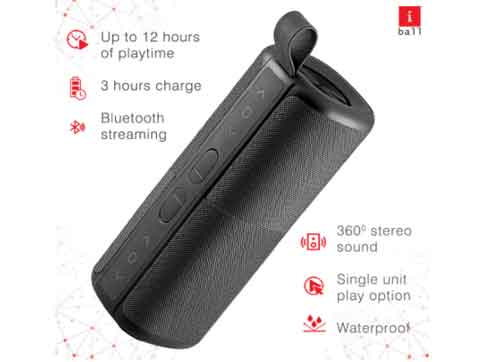 Battery Backup of iBall Musi Twins
This wireless twin speaker has a 2 li-polymer battery inside which is capable of giving you a long 5 hours of backup while you are streaming music.
Common features:
As the speaker doesn't have a fast charge feature, it has to be charged at least for 2 hours before use.
It has an Aux cable that is 10mm to play wired streaming. The play/pause button is in the middle of the speaker.
There is a good quality mic built into the speaker. This will ensure a quality hands-free call when needed.
Another thing to notice in this iBall Musi Twins speaker that, you can control all the sound, play, and multiplay options only with the buttons built in it.
2 speaker in 1
The best thing about this speaker is its unique feature of the split in half. You can literally break this speaker in the middle and use it as 2 different speakers.
All you need to do is unlock the lock and split your whole speaker into two. You will be able to do all the music streaming, voice calling, loudspeaker options even after breaking into two parts. Cool, right?
Different Color
Last but not least, the iBall Musi Twins come in quite a few different colors. From glossy black from red, blue, even pink color is available for this speaker.
So, choose the best color suit for you.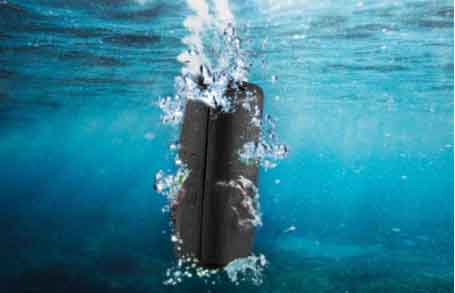 Best Buy Guide for iBall Musi Twins Speakers
This split into two portable speakers is very much ideal for those who love outdoor activities. Made of heavy material with waterproof IPX7, this speaker is going to be the best budget-friendly and value for money portable speaker you can get.
This iBall Musi Twins speaker is now available on both Amazon and Flipkart. But you can see, it is priced 1000 extra on Flipkart. Both the links are mentioned below. Check before buying.
Conclusion: I hope you all looking for a cool speaker just like this one. iBall Musi twins speaker is kinda speaker that everybody would want. If you do not have any issue with the iBall company hence it is not very famous, you can clearly go with this decent-priced cool portable speaker ever.
Or maybe you wanna go with Best Soundbars under 1000 rupees
Top Zebronics DJ Speaker Review