Why do we use Earphones?
They have become a mandatory addition to a smartphone in today's fast-moving technology and digital world. The use of an earphone is enormous and people use them in day-to-day activities. While selecting an earphone the attributes need to be well analyzed.
Earphones play a major role in all aspects. Well-equipped earphones are the best choice for a perfect smartphone. There are huge brands that sell earphones with various technicalities. Every earphone is sold at the highest range and the lowest range.
Earphones are of various types from the neckband pattern to the wireless pattern. There are normal wired earphones as well. Have we ever thought about the necessity of a neckband headphone?
Use of Neckband Earphones
Usually, a neckband earphone is easy for any commoner. People find different brands, but one of the best brands in earphones is Zebronics. They have a variety from the highest to the lowest range. But the best option for middle-class people would be to choose less than 2000 rupees.
#1

Zebronics Zeb-Jumbo Wireless Neckband

The Wireless Neckband has extraordinary features and is available for fewer than 2000 rupees.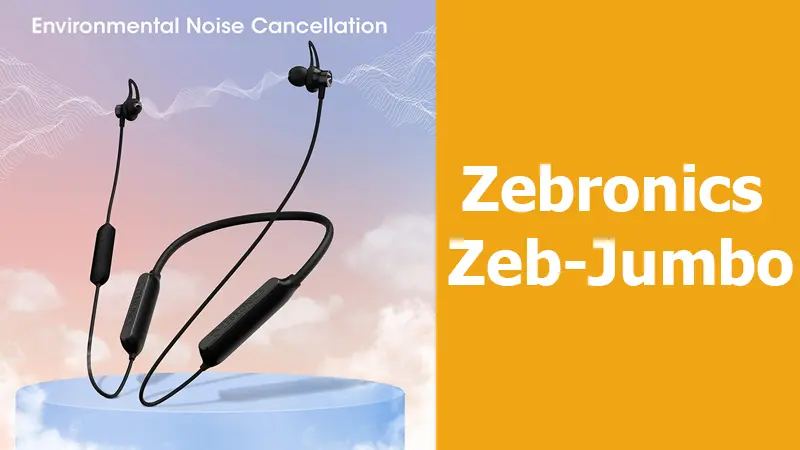 Key Features
10m range
Bluetooth 5.2
Microphone
As the name states Jumbo, the reviews are also vast and enhancing. This would be one of the best choices for an earphone.
It has an extraordinary 160 hours of playback time With high 1000mAh and it has a rechargeable battery.
There is also a noise cancellation technology that helps the user to listen to crystal clear sounds.
This also has a C-type charger which is an additional advantage.
It has a 10 mm driver unit with outstanding treble output.
Check Current Price
Official Website Link
#2

Zebronics Zeb-Yoga Wireless Bluetooth Neckband Earphone

This Zebronics Wireless Bluetooth Neckband is an amazing choice for users. Here are a few key features of this enchanting earphone.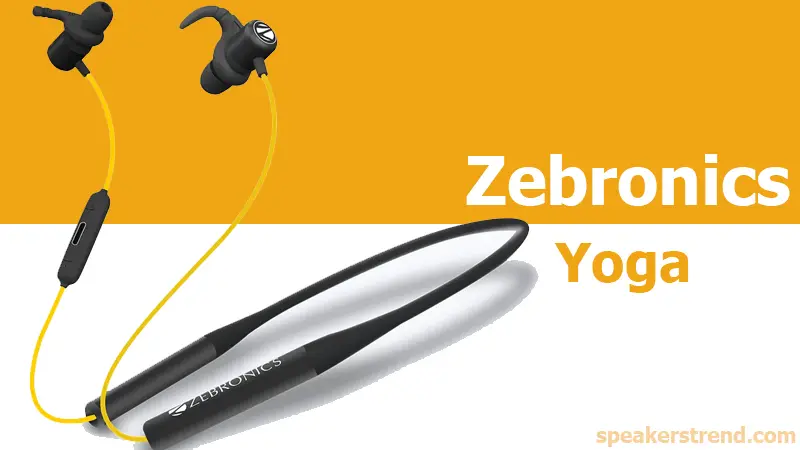 Key Features
Volume Media Control
Dual Pairing
Water Resistant
Built-in Rechargeable battery
Highlights
This earphone has Bluetooth version 5.0 which is the latest version for connecting an earphone.
The drive size is around 10 mm which helps in good sound quality and is safe for the ears.
Every headphone should have a low impedance which is around 32ῼ and does cause any damage to the ear.
The lowest charging time is the advantage of this Zebronics earphone as it can be charged in 1.5 hours/.
They have excellent clarity and are worth the money you spend on them.
It is not costly like other unique brands.
Check Current Price
Official Website Link
#3

Zebronics ZEB-GRAVITY Bluetooth Headset

This is a complete earphone that has enormous qualities of noise perfection. There are equal qualities to that of a high-range earphone. The features are clear and help the user make full use of them. Here are the unique features: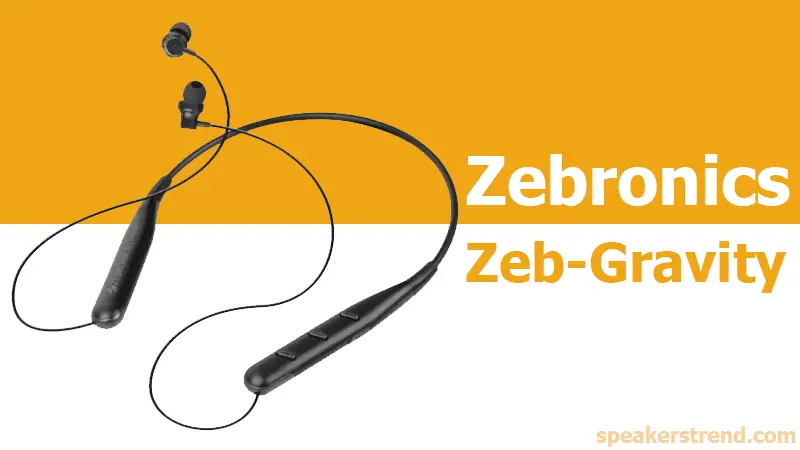 Key Features
Microphone
Quick Charging Time
Bluetooth version 5.0
True Wireless
Foldable and collapsible
Sweat Proof
Check Current Price
Official Website Link
#4

Zebronics Monk Neckband with Active Noise Cancellation

This is yet another extraordinary earphone that is less than 2000 rupees. As the name suggests, the earphone has a noise cancellation feature that provides the user with a clear sound. Note down the features below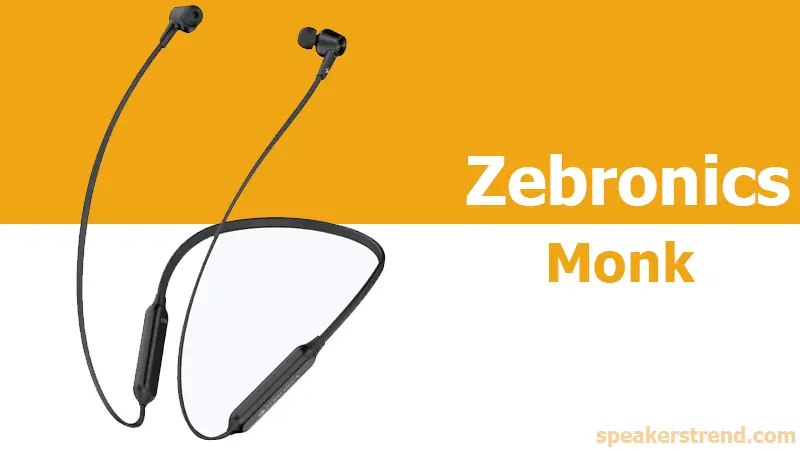 Voice Assistant
High Battery Life
Splash proof
Usually, neckband earphones have extraordinary descriptions which is much required to select the best and help the user while using it.
Every earphone has advantages which need to be well analyzed before buying it. Here are a few points to be noted while purchasing this Zebronics Monk Neckband:
The minimalist feature and its sleek model is an attractive points.
The NdFeB driver is the latest technology driver that is part of this earphone. This is an exceptional addition to this earphone
Check Current Price
Official Website Link
#5

Zebronics Zeb-Aika+ Wireless Neckband

Very good quality earphones for all users. The color is grey and has a professional look. The neckband is quite long enough which makes the user comfortable. The features are mentioned below: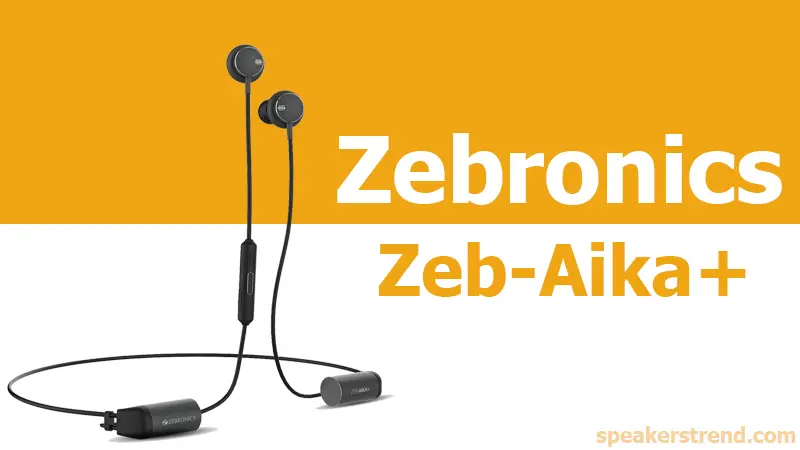 Key Features
More than 12 hours for playback time
High google and Siri voice assistant
Light Weight
Wireless
Dual Pairing
Easy volume control
Before selecting these earphones, here are a few reviews to be analysed. These reviews are a real help to the user when choosing an earphone below 2000.
It has a 10 m driver with an extraordinary dual pairing that enhances the audio quality.
The impedance is quite low which is 16 ohms when compared to that of other earphones.
The playback time is 13 hours which is an advantage for the user.
#6

Zebronics Zeb Yoga 3 Wireless Bluetooth Neckband Earphone

This is a simple Zebronics earphone. It is indeed wireless with fewer specifications. The specifications are presented here for easy analysis.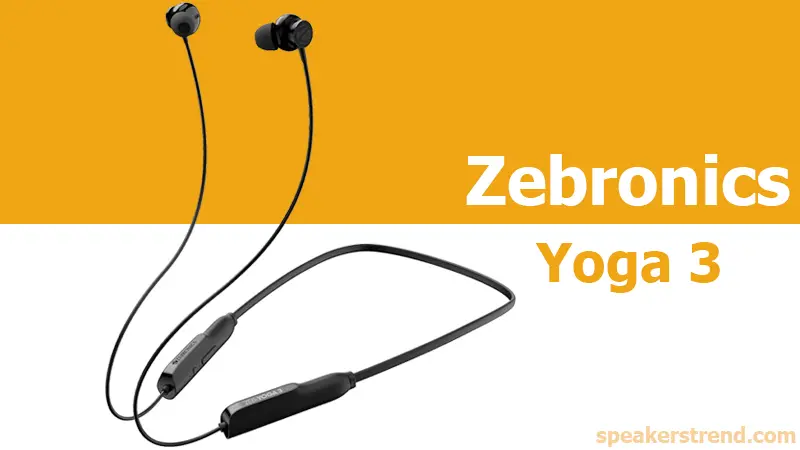 Magnetic Earpiece
Built-in battery.
Call function
Here are a few tips to select the best zebronics earphones.
It has a 32-ohm impedance which is the most important feature.
The driver unit is 14 m which is much better than other zebronics earphones.
One point to be noted is the USB is a type C Bluetooth charging point.
It has a minimal battery charge time of 1 hour only.
Check Current Price
Official Website Link
Zebronics – An ultimate choice:
Overall Zebronics is one of the best earphones that can be used by an amateur. It is easy to handle and also it comes within the budget. The technical aspects of the earphones are high enough for all users. They can enjoy these earphones without causing any harm to the ear. BE it the young generation or the old generation the zebronics earphones are safe for people.